We are a team of Certified Auditors and Consultants
We are a team of Certified Auditors and Consultants who gained their experience while working in the greatest international auditing and advisory companies (the so-called Big Four), but also, on the Client's side, holding managerial and directorial positions in financial departments of Polish and international companies.
We offer you services at the highest international level on convenient terms.
Certified Auditors and PGA advisors provided services for many domestic and international companies, including those listed at the Warsaw Stock Exchange and NewConnect, operating in various branches, mainly: commerce / FMCG / manufacturing / real estate / services / pharmaceutical industry / mining / environment protection / electronics industry / new technologies.
REPRESENTATIVES POLISH AUDIT GROUP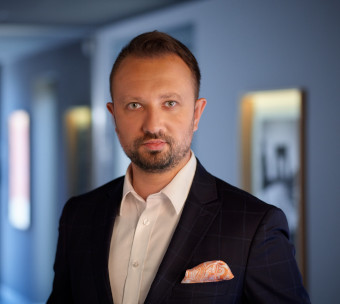 Graduated from Management Faculty (major: Accounting), Gdańsk University.
From 2005 to 2013, he worked at the audit department of KPMG, where he participated in or managed the projects of audit and review of financial statements and group reports prepared in compliance with the Accountancy Act, IFRS, US GAAP or group standards. He managed the portfolios of capital companies and groups from various sectors, those listed on the Warsaw Stock Exchange included.
During his career with KPMG, he participated in projects pertaining to IFRS implementation, introduction of companies (IPO) to the Warsaw Stock Exchange, and internal control audits (e.g. SOX).
From 2013, he is Partner at Polska Grupa Audytorska, where he manages projects involving the audit of financial statements of capital companies and groups, those listed on the Stock Exchange included, as well as transaction consulting projects, i.e. preparation and support (with supplementary due diligence services) throughout the M&A process.
He has experience in the valuation of companies, interests, shares and trademarks; he has conducted multiple audits of project financing from EU funds. He executed projects related to controlling implementation at enterprises.
Kamil Walczuk
Partner, Biegły Rewident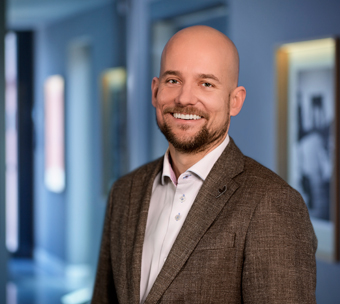 Graduate of the Finance and Banking Faculty (major: Corporate Finance and Accounting), Warsaw School of Economics.
Until 2013, he worked at KPMG Audyt, where he was responsible as the key certified auditor for the audit of financial statements prepared in compliance with the Accountancy Act and IAS. Before, he also scored successes while gaining experience at the biggest financial market players such as PKO BP.
He has extensive experience in IPO, audit of financial statements of listed companies, and other certified auditor's services (review of utilization of EU funds, accounting opinions, consulting). During his career at KPMG, he also participated in IAS implementation, company merger and demerger, and consolidation package preparation projects. He was also involved in development of the organization, frequently participating in recruitment of experienced audit department staff members. He specializes in services for companies operating on consumer markets.
As an experienced manager within the audit team, he has been responsible for services provided to large Polish capital groups as well as foreign Clients reporting in compliance with IFRS and budget entities (universities, research institutes). He also audited projects financed from EU funds (e.g. within such programs as: POKL, 3.1, 8.2)
Maciej Kozysa
Partner, Biegły Rewident
ZESPÓŁ PGA TWORZĄ OSOBY Z WIELOLETNIM DOŚWIADCZENIEM W OBSZARZE AUDYTU I DORADZTWA BIZNESOWEGO, ZDOBYTYM
Apart from the Management Board, the PGA team members include specialists with several years of experience in the area of audit and business consulting gained in the biggest international companies.
Except audits and reviews of financial statements prepared in accordance with Polish Accounting Act, International Financial Reporting Standards or Group Accounting Standards, we are also experienced in audits of transformation plans, shares, companies or trademarks valuations. Moreover we supported our Clients in IAS first time adoption or in entering the Warsaw Stock Exchange.
We have wide experience in audits of projects financed by UE funds (i.e. POKL, 2, 3.1, 8.2 and others) as well as PE/VC that invest in either in mature businesses or start – ups.
Our team of transaction advisors offers professional advice and support in the transaction process (M&A services), due diligence services (including tax and legal due diligence)
and a preparation of professional valuations of companies and projects.
We also successfully rendered management and corporate advisory services (including restructuring processes, reorganization and optimization of the processes, margin improvement and other), designed, optimized and implemented shared service centers, analized processes before ERP or BI systems implementation as well as designed and implemented controlling concepts for production and trading companies.
Our experience includes also developing, implementation and performing the internal audit function (also in public entities) and internal control systems (also operating in compliance with the Sarbanes-Oxley Act – SOX).